Want to really know the easiest way to make money fast
online?
Well, the answer might surprise you…
and has nothing to do with how much traffic you can drive,
what shiny software you're using, or even how great the
product is you're tryingto sell.
All the real top online traffic and conversion experts like…
Frank Kern
Ryan Deiss
Gary Vaynerchuk
all agree…
The fastest way to success online is simply having the
knowledge and 'blueprint' to form an instant bond with
visitors who hit your page and turn them into customers FAST.
Look, it's not about just looking at data on a page…
but KNOWING what to do with that data i.e.: knowing how to write copy that converts, knowing how to redesign the page, andknowing what products to even sell in the first place.
This is the #1 thing that's allowed me to produce results like this:
over and over.
I actually use a special 'blueprint' I'm going to reveal to you that allows me to write copy & position my products in a way that converts visitors at an A+ level EVERY TIME… no matter what the niche or product!
and no… I'm not talking about just looking at analytics & data…
but instead, knowing exactly how to write copy, position products, and design pages for sky-highconversions WITHOUT having to pay copywriters $10,000.00+ to have a successful launch or marketing campaign.
Don't think that writing sales copy at a high level is the most important part of your marketing?
Just take it from internet marketing guru and 8 figure marketer Ramit Sethi.
He admitted in a Quora post that he'd gladly pay $25,000 JUST for a solid copywriter!
That's EXACTLY why guys like him rake in the cash, while everyone else has to fight over the scraps of what's left online.
You'll never have a successful product or business online unless you can write A+ copy, or have the money to hire one.
It's not an option anymore, you'll just continue to struggle online... no matter what you're trying to sell.
But here's the good news…
There's actually a blueprint to creating high-converting sites and sales copy you can use
right now…
a step-by-step system you can essentially copy & paste on to whatever product you launching or campaign your running to guarantee massive ROI in any niche…
and it's all outlined it in a secret, exclusive course called:
a premium training course designed from the ground up to take you by the hand, and teach you how to write copy & convert visitors at an A+ level…
that I'm ONLY going to share with SpyStream buyers.
This works for product launches, affiliate campaigns, ecom stores, getting offline marketing clients, and MORE.
And no,these aren't the same copy and conversion tactics youbought in those other public courses that are peddled around.
I know there's a lot of fake gurus out there, and if you bought some copy course and didn't have success with it. It'snotyourfault.
Here's the truth… making money online
wasn't always easy for me.
I'm embarrassed to admit that when I started out online, I invested tons of money into traffic and conversions tools, but never really saw the money come back.
There's tons of marketing 'gurus' out there selling the latest shiny software, but not the 'glue' to put the pieces together.
You know, the medicine you REALLY need to succeed.
My issue wasn't that I didn't have the latest softwares or awesome products, but instead, that I didn't have the 'know-how' to understand what I should write or say to get visitors to buy from me.
And the copywriting and launch courses peddled around the marketing community and on popular forums just didn't cut it.
So, I set out to become a copywriting and conversion master.
I spent thousands with top consultants learning what they did to sell their products so well, and along with my student debt put me in some scary financial situations…
BUT I've been able to boil all those tactics I learned into a simple, easy to understand blueprint that's made me hundreds of thousands online… the exact same blueprint you'll be getting inside the Spy Stream University course.
Inside Spy Stream University, you're going to get 12 detailed training modules complete with videos, exercises, PDFs, and more to help you learn
advanced conversion tactics like:
How to position your product and brand like Frank Kern, Ryan Deiss, Tony Robbins and other gurus do to be able to charge 10x more, even if you're brand new to your niche!
The difference between selling 'opportunity vs improvement' and how to use the correct one.
My secret 31 step 'copy & paste' system to write high converting copy/sales letter each time.
The exact way to now design your blog/site for maximum engagement and conversions now (Hint, it's not what everyone's been telling you to do!)
What the 'perfect optin' page looks like and needs to have to get sky high conversions
The best way to structure your sales funnels to maximize EPC, without being too high-pressure & losing trust of your buyers or sounding too 'salesy'
A psychological trick to make it seem you already have the answer to your prospects pain, therefore guaranteeing that they buy from you
Why types of sales videos (explainer animation, whiteboard, etc. actually convert best today and which you should use
How to position yourself as the 'celebrity expert' in your niche, even if you're brand new and just starting out
How to keep your VSL & copy from sounding like a research paper & tips for passing the 'so what?' test
My secret 'blue ocean' position strategy that takes any 'me too' product & positions it as a 'must-have'
What 'the green pastures offer' is, & why it's the easiest way to sell to your prospects without them knowing they're being sold to!
How to make your price seem unimportant, no matter howexpensive it really is
How to 'get inside your prospects head' and appear like a friend.. than someone trying to sell them something
The perfect lead magnet to use today to build a highly responsive list of email subscribers that converts like CRAZY
and comes in 12 detailed Modules complete with videos, PDFs, checklists, and exercises
to
make
sure
you
understand
the
material
100%.
Module 1 - "Authority and Positioning"
You'll learn the strategies guys like Frank Kern use to position their products and businesses to stand out in your industry and command top dollar, even if your selling the same stuff as everyone else and brand new.
Module 2 - "Authority and Positioning Advanced"
We'll dive even deeper to advanced authority and positioningstrategies you can use ASAP on your own products that aren't selling to immediately start making serious money.
Module 3 - "Understanding What to Sell
& Who to Sell It To"
You'll learn how to find your 'customer avatar' and find exactly who your customer is to tailor or sales copy to their exact pains, desires, and frustrations for unbelievable ROI.
Module 4 - "Creating Your Sales Funnel Perfectly"
You'll learn what a sales funnel is and how to properly set one up for maximum earnings, but not hurt or diminish your brand.
Module 5 - "Setting Up Analytics Correctly"
Learn the best analytics tools to quickly find data and which ones are really a waste of your time. Some are essential if you're really going to convert PPC campaigns today and attract big partners to send you traffic
Module 6 - Designing for Top Conversions
Learn exactly what types of design and layouts convert the most visitors today and how to redo your sites to build your list fast, drastically decrease bounce rate, triple engagement, and more.
Module 7 - Designing For Top Conversions Advanced
WE'll dive into even MORE advanced strategies on how to design your website, squeeze page, ecom site, and more to convert like crazy.
Module 8 - "Writing Your Sales Copy Part 1."
Here, you'll get my copy/paste blueprint for writing 6-7 figure level copy fast that works in any niche.
Module 9 - "Writing Your Sales Copy Part 2."
We'll dive into even more steps and tricks to making your copyconvert at an A+ level every time for any product you ever want to launch or ANY promotion you ever want to do!
Module 10 - "Advanced Persuasion Techniques 1."
Now, we'll get into the really good stuff. You'll learn advanced persuasion and conversion techniques about conversion and selling that are suppose to be reserved for the big boys only.
Module 11 - "Advanced Persuasion Techniques 2."
You'll get even more persuasion techniques you can incorporate into your sales funnels now. This is the stuff that separates the thousands of amateurs that don't make it online, from the guys making money hand-over-fist online.
Module 12 - "Branding and Building Advocates"
You'll also learn essential branding techniques to make lasting income over and over, and how to build advocates out of your customers that will essentially help marker you business for you… providing true passive "hands-free" income that lasts.
Everything's here.
You won't find a more detailed and comprehensive copywriting and conversions training course anywhere today.
This is the exact material I use to do $300k+ launches and the real top gurus use in their marketing campaigns, too. Nothing is hidden or held back.
You can apply this material to VSLs, sales letters, email marketing campaigns, offline promotions, PPC ads, ecom page descriptions, optin-forms, blog posts, and more.
Just imagine picking out a niche and knowing exactly what products to sell, what copy to write, and exactly how and where to sell the product to make money from day one.
All you have to do watch the videos in the training, follow the paint-by-number steps, and you'll be able to do JUST THAT.
This is a
MUST-HAVE

companion to the SpyStream Software!

SpyStream will show you data, and SpyStream University will provide the knowledge needed to know exactly what to do based on the data you get to make money.

For example, SpyStream will show you that your headline isn't interesting… but, do you the copywriting skills to know what to write instead to make it convert? After going through SpyStream University you will.

Or maybe you see via SpyStream that viewers are getting bored with your videos and leaving. Do you EXACTLY what to write at the start of your VSL to fix the issue? Well, after going through the training this will be a piece of cake.

You see why SpyStream University is SO important now?

Please don't just buy another awesome software tool, but have no idea what to do to get it to work.

You need Spy Stream University to fill in the blanks and guarantee any product you want to sell will not just convert, but provide massive, lasting income over & over again.
This is the FASTEST way to real passive income today…
Do you realize how much time marketers waste redoing ads, creating new products that didn't sell, or redesigning options & pages that aren't converting well?
If they just knew how to convert visitors from day one, they wouldn't waste months or even years having to redo campaigns.
If you can just master this one technique, which SpyStream University will show you how to do, you can start profiting in ANY niche you want at lighting speed.
This is the FASTEST way to real passive income today…
I'm so confident in this training, that I have no doubt you can start commanding $2000, $3000, maybe even the $25,000+ you saw Ramit forking over for a skilled copywriter.
But You Need To Hurry
Spy Stream University teaches you some of the most cutting edge conversion and persuasion techniques only a select top few marketers know to easily launch 6 figure campaigns and I DON'T want these techniques to be used by everyone.
That's right, SpyStream University is too important to get into the hands of everyone online and will only be offered as a special one-time-opportunity to those trusted customers who committed to improving their sites & campaigns with my SpyStream software.
So if you leave this page, you'll never have access to the proven, copy-paste scripts & blueprints that top conversion experts use
again.
You'll ether have to invest thousands into private coaching calls like I had to to master copy & conversion, or fork over the 15-30 k needed for a true top industry copywriter like the big boys do for their launches.
Plus, I'm Adding
These High-End,
Exclusive Bonuses
Limited Time:
In addition to the insane amount of value you'll be getting with Spy Stream University, you'll get these three exclusive bonuses along with the training.
PDF & MindMap 'Fill in the Blank' VSL Checklist
Need to come up with a winning piece of copy for your video salesletter fast? You'll get this secret,downloadable PDF & MindMap tofollow and essentially "fill-in-the-bank" with details about yourproduct to create a high-convertingVSL script almost instantly.
Developers Rights to Awesome Live Chat Software
Adding a high functioning, live chat box to your site is one of thebest ways to increase conversionsand make sales fast. Problem is, the top performing live chatsoftwares are very expensive andcome with a learning curve. But, with this chat software you'll be getting, you don't have to pay anything extra and it's very easy to set up your site.
SpyStream Autoresponder Madness Training
You probably know email marketing is one of the easiest and fastest ways to make money online. Now, you'll get to go behind the scenes and see how myself and other email marketing experts craft their emails andautoresponder messages to convert and make money. Just adding a few of these tricks and drastically improve your open rate and clickthrough rate.
So How Much is SpyStream University and All the Bonuses
REALLY Worth?
Like I said, to get this level of copywriting and persuasion tactics you'll have to pay for one-one-one sessions from conversion experts that can range from $2997 per sessions to even some gurus that charge 20k!
No joke.
A training this comprehensive is easily worth $1997 and perhaps even more, but because I know for 100% certain you bought SpyStream and you're committed to improving your conversions on a serious level…
you can get LIFETIME access and ability to download all videos & training for the low price of…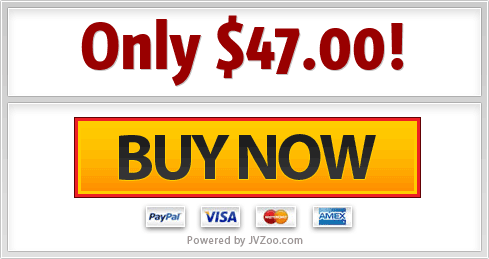 Price increases by $97 in exactly:
Click the button now to get instant access to SpyStream University and NEVER have to worry about writing copy or designing your pages again.
Just one tweak to your website or autoresponder message you learn from SpyStream University can easily pay for this course and way more:
Money Back Guaranteed
Full 30 Day Money Back Guaranteed No Questions Asked
Money Back Guaranteed
Verified & Secure Checkout Via jvZoo. Pay Via Credit Card or Paypal